Join our success in a global partner network

You can become part of our success story as an external partner either as a Sales, Consulting, Training or Service Partner. Our different partner programs will generate a stable side income via attractive commission or revenue-sharing models. You can grow your business and we will support you along the way.

SPECTAIR's Collaboration with STRUCINSPECT
Spectair is one of our longest service partners and we continue to collaborate to provide our customers with innovative solutions and professional service. Here is a short story of our work together.
Discover our partnership opportunities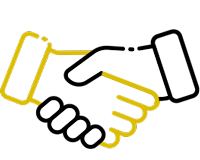 Benefit from selling our services, trainings and knowledge to your existing or new customers. As a certified STRUCINSPECT Sales Partner including Consulting and Trainings you can manage the entire sales process on your own and an attractive revenue sharing model will increase your business.
You will get STRUCINSPECT support for:


Partner onboarding
Promotion and marketing material
Access to training and certification program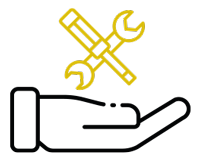 As a professional drone pilot, surveyor offering lidar or radar-based data capturing devices, provider of structural monitoring solutions, BIM service provider and more you can benefit from offering your services via the STRUCINSPECT hub to your existing or new customers. As a qualified service provider, you can unleash new distribution channels and reach more revenue.
You will get STRUCINSPECT support for:


Promotion of your service via the STRUCINSPECT hub
Generation of qualified sales leads for your services
Project handling including 1st level support
Potential deeper integration into the STRUCINSPECT hub
Become a certified STRUCINSPECT partner
Fill out the form and we'll get in touch with you as soon as possible.