story of digital inspection
Learn about STRUCINSPECT's technology and the future of digital inspection in combination with asset management by means of a concrete project.
Focus on people not buildings
We help to collect real-time data about real-world structures. Through AI-automation software and pattern recognition, the algorithms create a digital representation and analyze and learn from the data.
AI can assess and categorize a vast selection of data and serve up a suggestion of what matters most, based on pre-selected criteria. Digital Inspection Technology also has the capability to reveal defects that are barely visible to the naked eye.
A digital solution for your business:
Inspection. Evaluation. Improvement.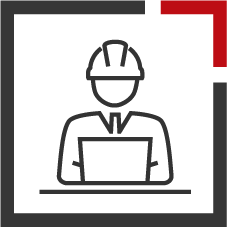 Infrastructure Operators
and Asset Owners